Day 18 - Helper UT
I was feeling very lazy today and spent a lot of the day reading my book and lying in bed. Holidaying is hard work! Or rather, constantly deciding on destinations, what you're going to see, trying to work out train schedules and patterns, looking out for photo spots, choosing accommodation and where to eat, can be hard work. So it was nice to do nothing for a day. Sides it was overcast and windy and apart from a flurry in the morning the tracks had been very quiet.
Later in the day I headed off to find a geocache, and after being fooled by the roads a few times I eventually got the right road and snaked up to Bull Mesa. A mesa is a raised plateau of land with steep cliffs around it. Utah is full of them. Here are a couple, viewed from Bull Mesa.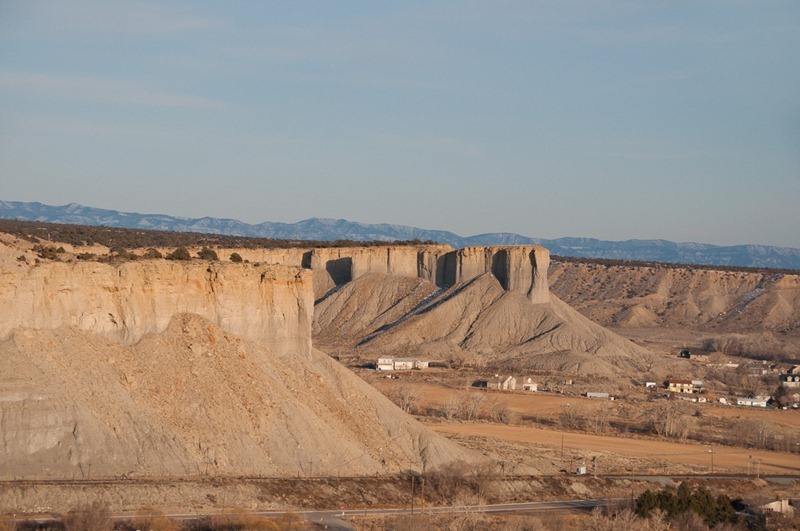 And here you can see the Book Cliffs that ring Helper and most of Carbon County.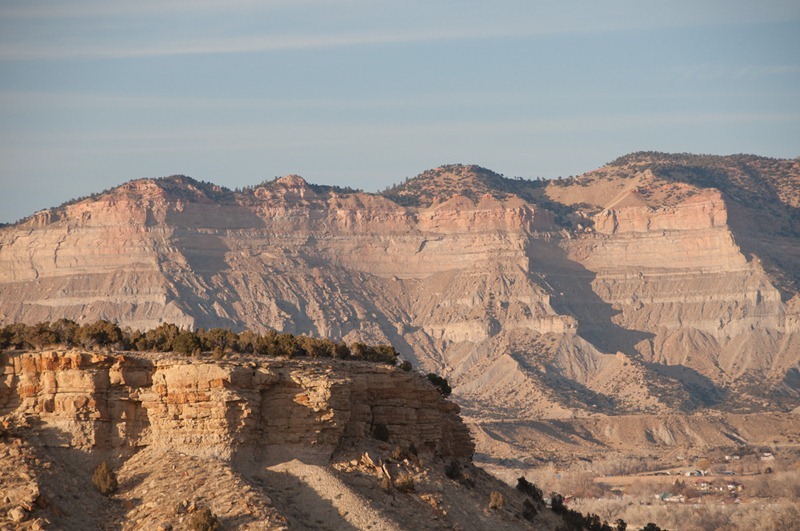 I parked at the end of the sealed road and hiked in. I soon decided that hiking was a good idea, as the "road" was pretty muddy and rutted.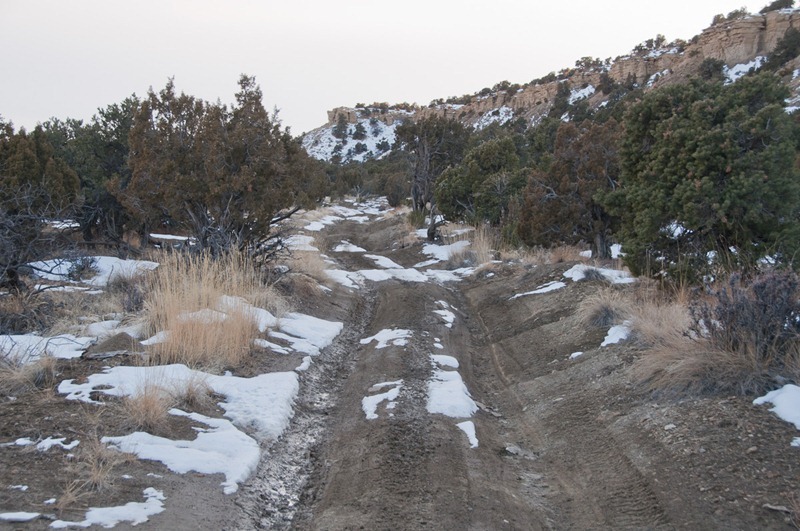 I soon ended up with very muddy boots thanks to the good old sticky mud that Utah and Nevada specialise in. I hiked on and soon came to the end. It was a big clearing with just a few stunted conifers growing and a view, oh my a view!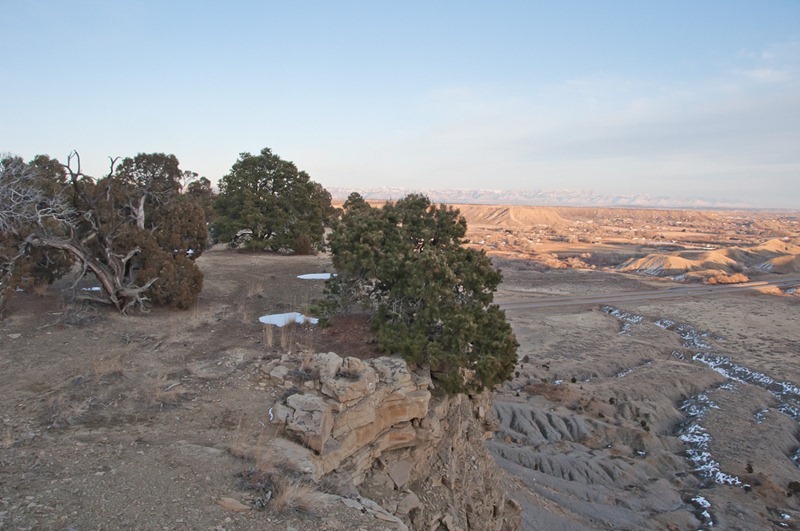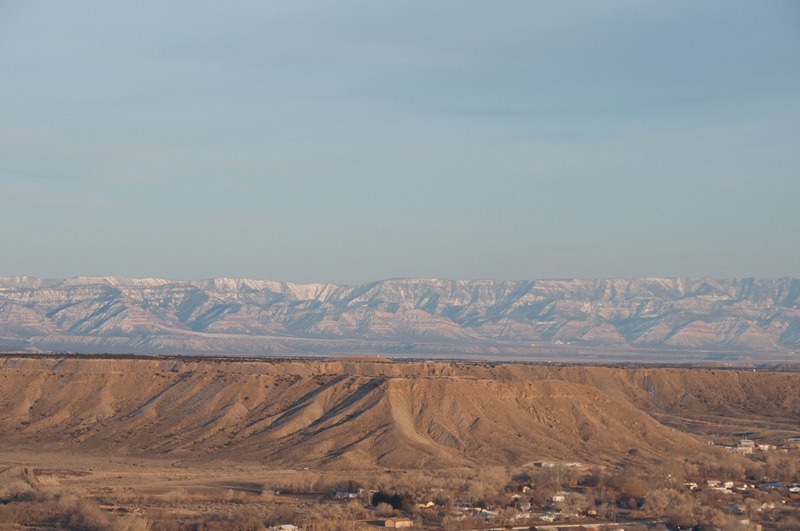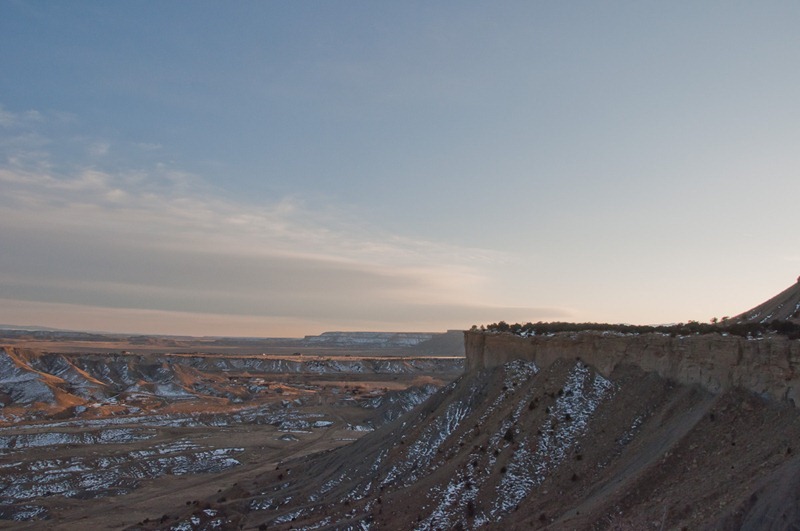 I just admired the view for a long time, then went hunting for the geocache. A geocache is a small box of "treasure" hidden somewhere, and then its coordinates recorded by GPS and logged on a central website. One then downloads these coordinates and a short description and clue and sets off to find them. To find this I just followed the compass on my phone which told me how many metres I was out and in what direction. It started at 1.13km and ended with 0.19m, although that was +/- 6m. It took a bit of hunting looking in the usual places, however I discarded the correct place initially because it looked very close to the edge. But on a second pass, I found it.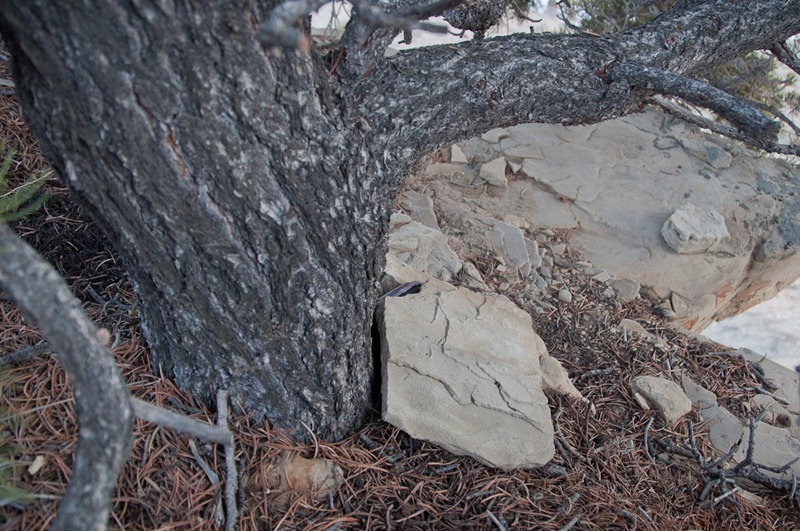 Can you see the little bit of black lid sticking out from under that "suspicious" looking slab of rock? Also note the edge of the cliff just inches away to the right!
After that I played around with the self timer on my camera.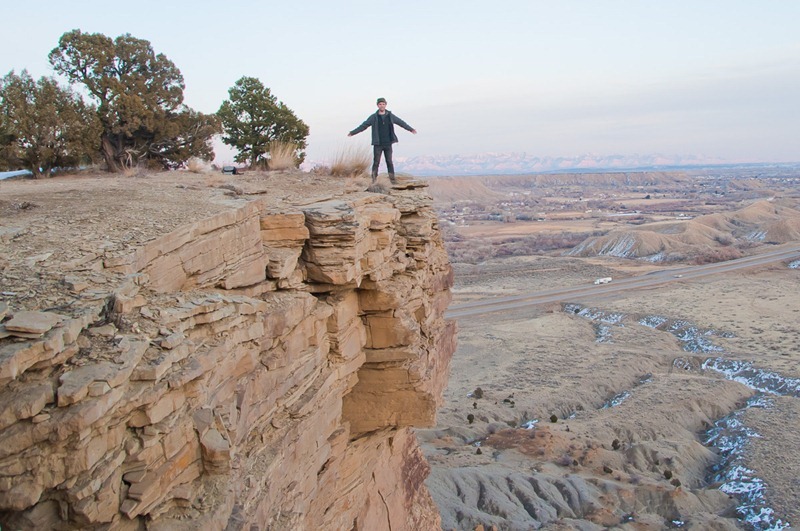 The sun set as I walked back and it was beautifully soft lighting when I reached the car.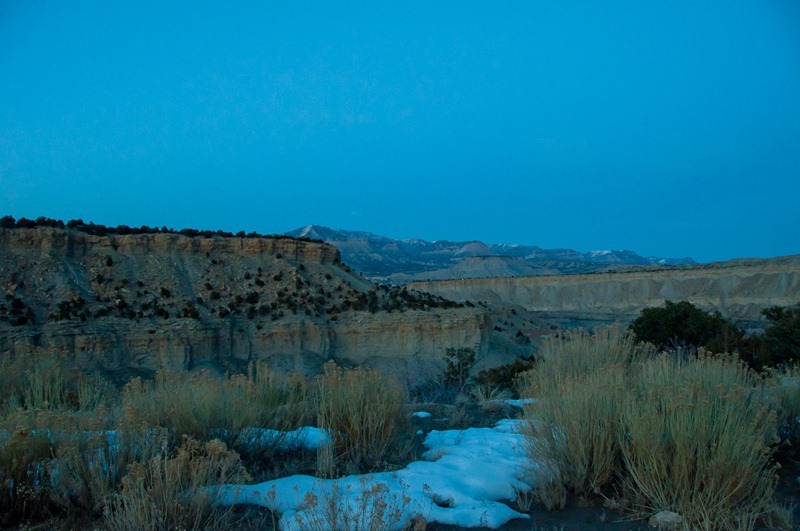 I went and got dinner (frozen pizza, I was at Walmart anyway) and then headed to the Helper yard to catch #6, the westbound California Zephyr. It was already pulling in when I arrived so I dashed across the road and in behind the post office clutching a bundle of camera gear and quickly set up, since usually it only stops for about 2 minutes.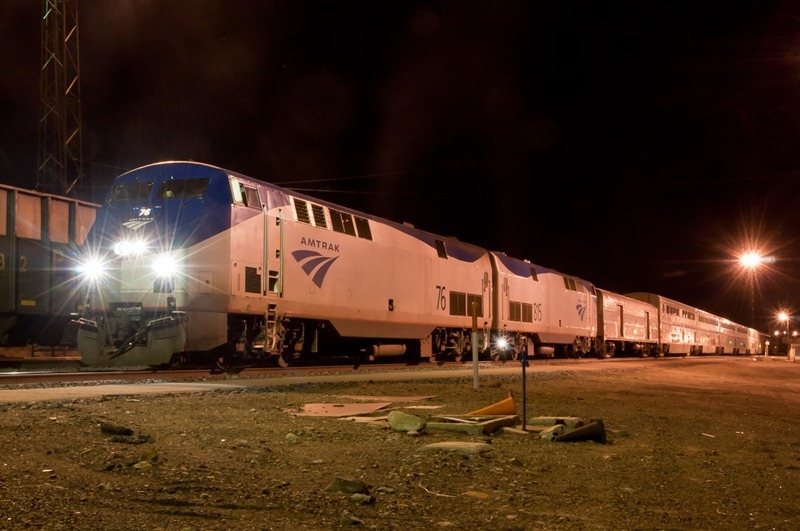 Luckily for me they were running early! By a whole 6 minutes! So I had a bit of time to discover that my lens is full of dust that and needs a really good professional cleaning when I get home. I also discovered that it makes wonderful star patterns on lights!
And then, after just 6 minutes, they were off again, the twin P42s coughing and gurgling hard as they quickly accellerated the train off into the night. At the same time, the coal train that had been blocking the crossing by my motel rolled away, and suddenly all was quiet in Helper yard again.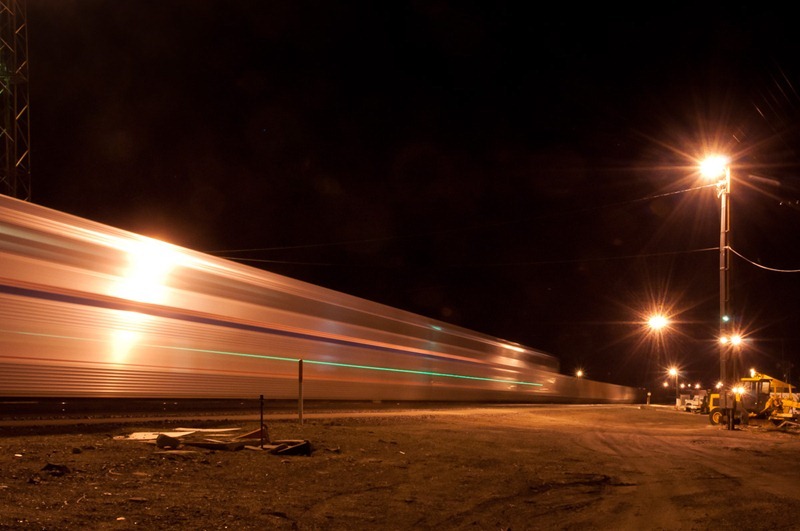 After that it was back to the motel for microwave pizza and more quick trips out the door to peer at trains as they roared past. Tomorrow I will probably be leaving Helper and heading west again towards Las Vegas, via either Sale Lake City, or round the bottom through the desert parts of Utah. The plan is very hazy presently!