Day 20 - Salt Lake City UT to Las Vegas NV
I woke up and checked outside to see if it was still raining.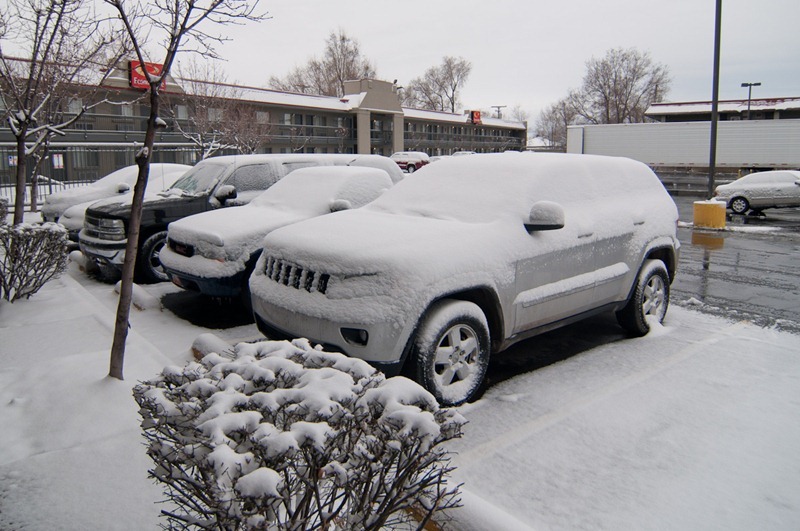 Hmm. No rain. Just four inches of snow on the car! Already though the streets had been plowed and even the car park here was clear. I pocketed the two complimentary L Ron Hubbard books, one being a pulp fiction detective novel, the other a "non religiously biased guide to happiness". L Ron Hubbard is a US fiction author who went on to become the founder Scientology, so these books probably have magical powers. I was surprised to see that the standard Gideon bible was in the room, but no Book of Mormon; surely in SLC of all places the room should include the Book of Mormon?? I checked out and had an utterly pathetic complimentary breakfast. I cleared my car and headed off for Temple Square. Got there in time, found a free car park and headed off to the tabernacle. Why? It was Sunday morning and I was there to see the Mormon Tabernacle Choir!
Went in and chose a seat and soon they were doing introductions and telling is to make as little noise as possible, since this was a live broadcast, both audio and visual. Apparently this was their 4301st show, and their show, Music and the Spoken Word, is the longest running show in US history.
Needless to say the quality of singing was outstanding. Incredibly pure and perfectly matched to the acoustics of the tabernacle. The only bit I didn't like so much was the organ solo which was a bit overly fiddly and complicated, as organ music can sometimes get.
Afterwards I walked around SLC some more.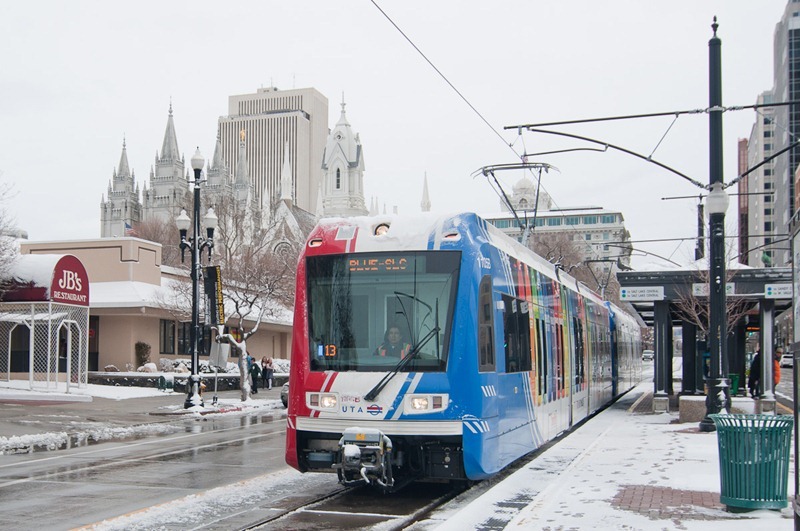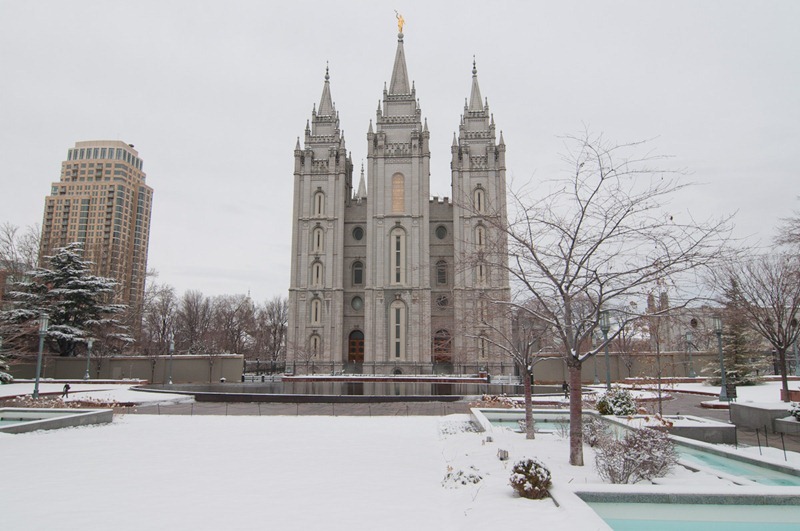 Here is the Mormon HQ.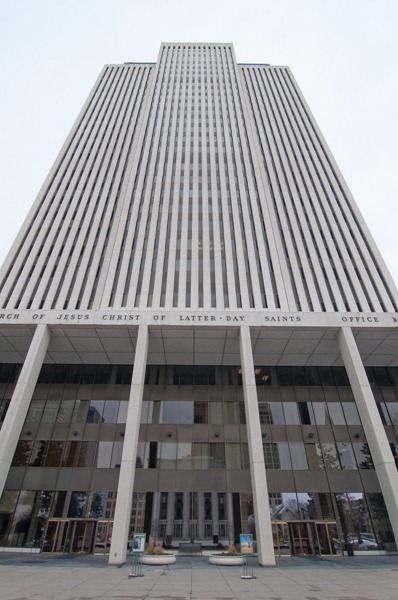 A very impressive building, with at least 26 floors according to the sign outside. The entrance itself is a good 4 or so stories high. I wanted to visit the observation deck on floor 26 but apparently HQ is a strictly Monday to Friday operation.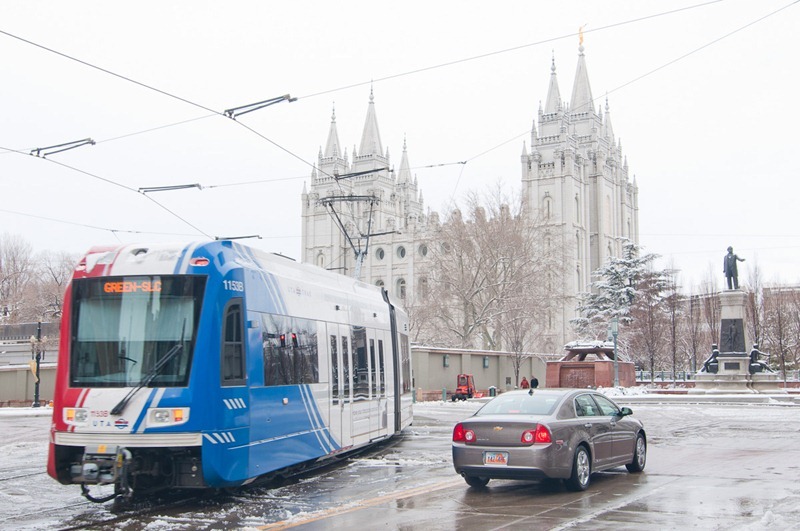 I caught a TRAX to the public library again, only to find out that it too was closed.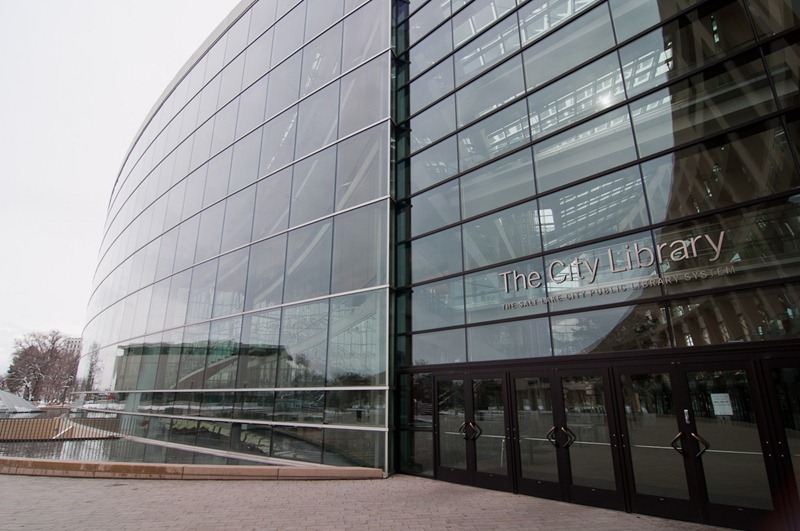 I went back and found my car, more easily this time since I'd parked on the road. Then I was back on I15 heading for Vegas.
I realised I was getting frustrated with the Sunday drivers at one point, since we were only doing just over the speed limit, rather than the customary 20mph over that seems more normal on other days of the week. I must be getting the hang of this US driving!
Four hours later I was crossing into Arizona (which surprised me) and passing through an amazing canyon that I hadn't seen before.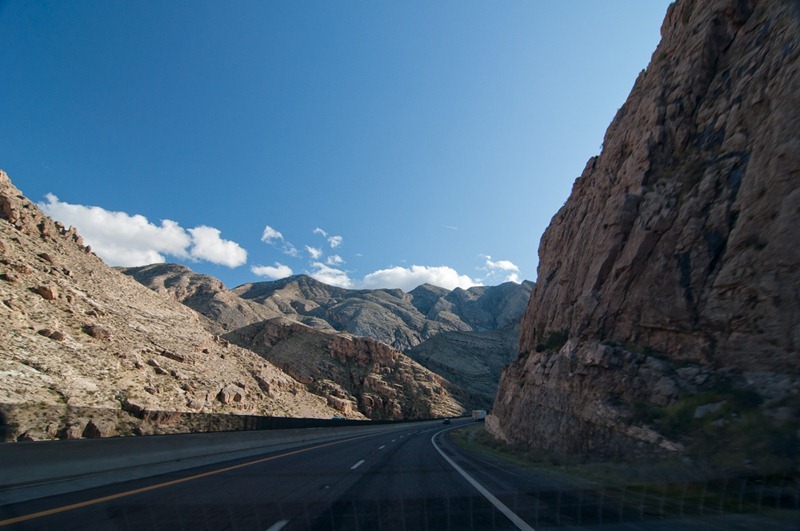 Around 6pm I arrived in Vegas and found my way to my previous cheap-spot, only to find that being President's Day Weekend, it was crawling with people and it was going to cost me $150 to stay there! So I went looking elsewhere and found a cheapish motel down the strip a bit. The room smelled a bit weird but it was at least clean. Google reckoned it was a great place to bring your hooker or do drugs, and I noticed that there were no towels or any sort in the room; how am I supposed to wash!? The view from my room wasn't too bad though.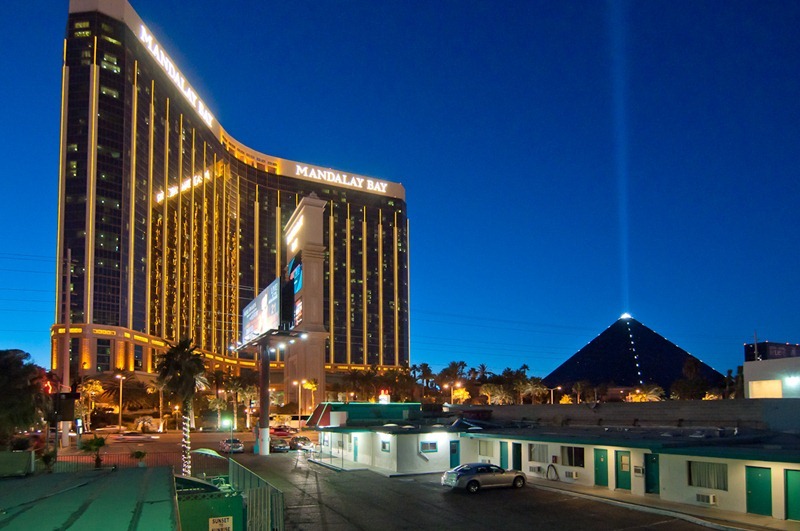 I went over the road to the pyramid and tried their buffet and it gets a 6/10. It was quite expensive ($20) and the range was good, but not stunning, about what you could get at the Chch casino. I was surprised to see Ambrosia Salad actually labelled as such; yes it is real!
I headed back to my motel after negotiating their pedestrian-hostile streets; in the end I just gave up and crossed the 10 lanes of traffic in the middle of the street. In the past I've liked Vegas but tonight it was all just a bit loud and materialistic, with everything costing money, everything being more expensive, everything competing for your attention. I found myself missing Salt Lake City, despite the hide-and-seek antics of their car parks.