Day 22 - Jean NV to Needles CA
I wake up just on sunrise to hear a train approaching. There have only been 2 trains in the night, and one train the entire period yesterday. However I was in a very deep sleep and by the time I fight my way through the fog of unconsciousness I am only just in time to see the most perfect shot varishing past me at 60mph. Soon after another train arrives and this time I am awake enough to grab my camera, discover the wrong lens is on it, it has no battery, and the settings are all wrong! It is also very cold outside, so I, very guiltily, run my car briefly to warm things up.
I promptly fall asleep again and only wake up when the sun is beaming in and it's now almost too hot in the car! A quick leg stretch and wander around, brush my teeth and I head off. With only 5 trains in 24 hours I'm in no hurry to stick around for more trainless trainspotting, so hit the highway and head for Cima Hill.
Cima Hill is a long solid hill on the Los Angeles – Salt Lake line, with some pretty incredible vistas. As I drove up I spied a stack train off in the distance, but it is not worth driving back down the hill to get a shot. I drove up to Ivanpah and found a bit of a ghost town. One of the buildings had notices on the walls saying: "THIS BUILDING is under the protection of the United States Government; destruction, injury, or theft is punishable by fine up to $500 or imprisonment for 6 months, or both.", signed, US Dept of the Interior, National Park Service. Gosh! How does one commit "injury" against a building? Seems to be personifying things a little much!?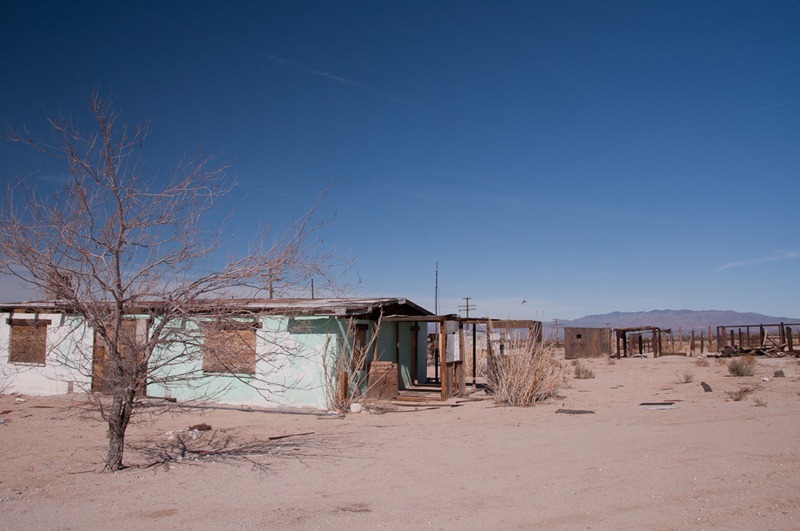 The road to Ivanpah is pretty quiet.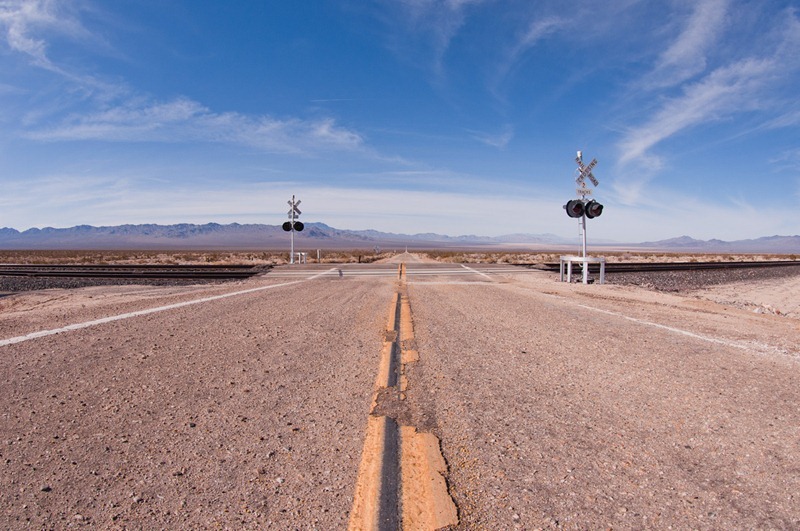 I went for a short walk into the desert here, being careful to keep an eye and ear out for anything slithery. It may be winter but I'd rather be safe than sorry, since sorry means dead with the rattlers. As I was walking along a dired up stream bed (they don't even call them streams since they're so fleeting; they're called "washes") I suddenly heard a bush behind me burst into life. I jumped about 3 feet in the air and spun around heart pumping to see a fat little rabbit bounding off away from me as fast as possible. I had to laugh that such an innocent wee creature had scared me so much!
I went back to the car and continued over the top. I found a bunch ofJoshua trees, which apparently mostly only grow in the Mojave Desert.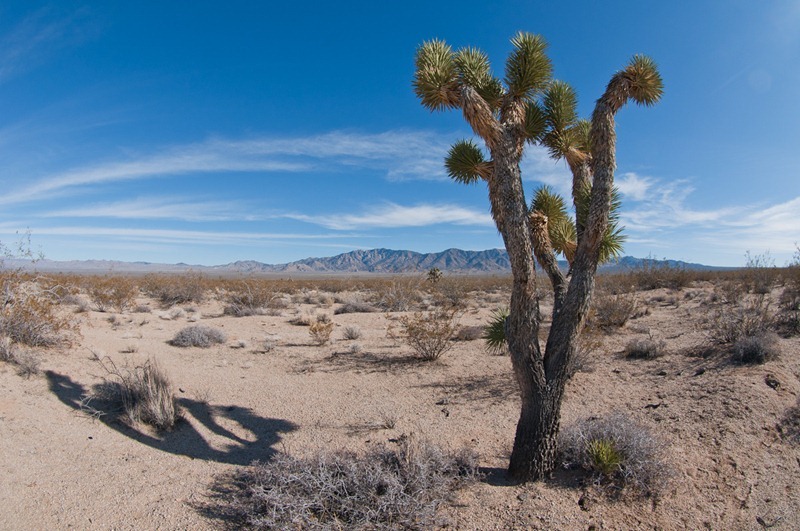 I found another ghost town at the summit of Cima Hill.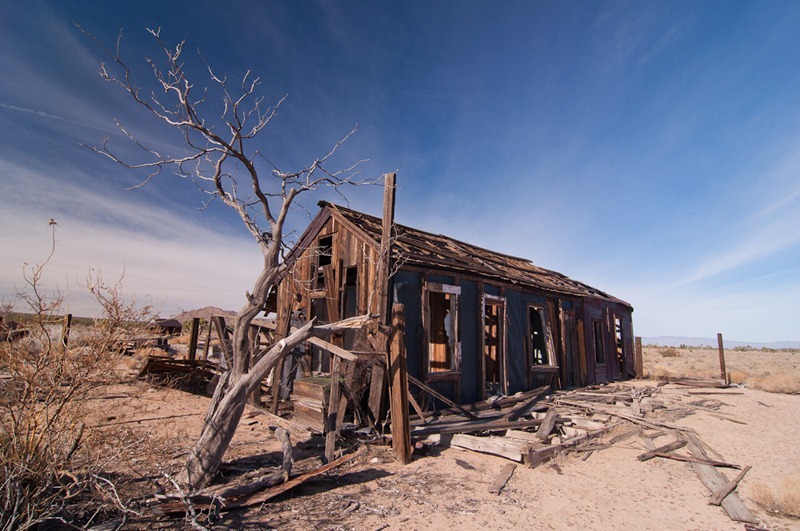 At the top I stopped and climbed a small hill and wondered at the view, and how it would look if there were some trains!
Over the top I found the reason why there weren't many trains; track work. It was just a ballast regulator and tamper though; nothing too big.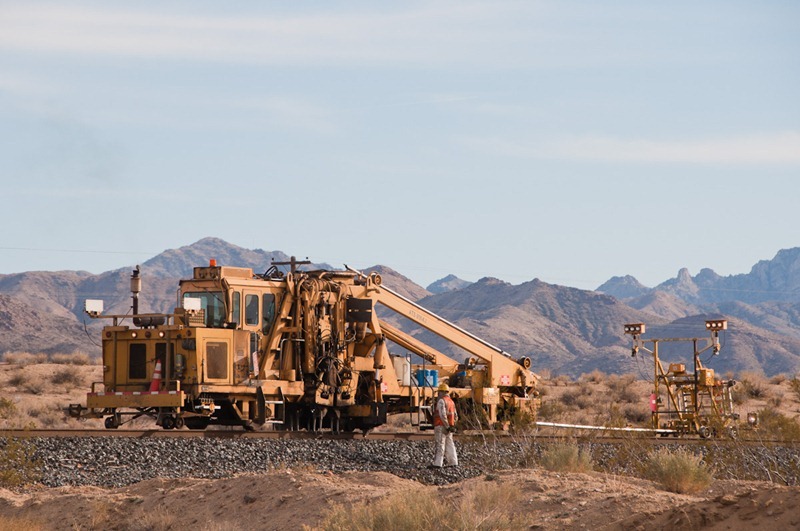 I continued on knowing I would find trains once I hit the BNSF, and wouldn't you know it, here comes a train!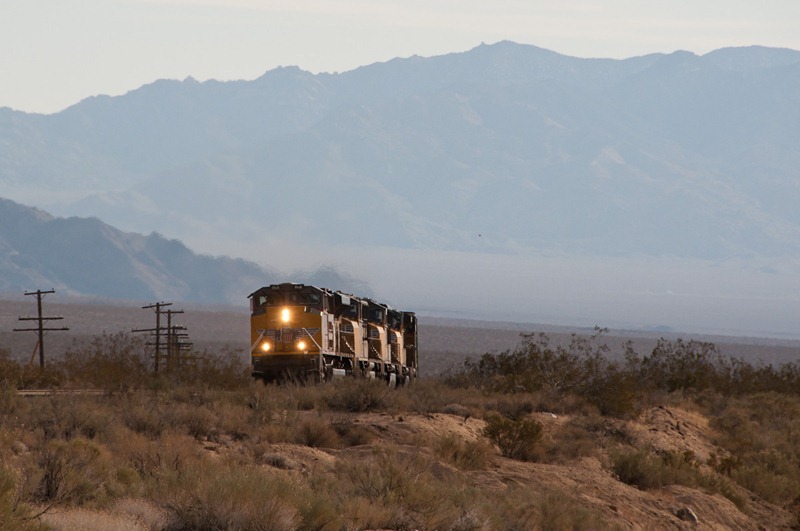 I scooted back up and tried to climb my hill but with 5 engines and 10 wagons, he wasn't having any trouble catching me up.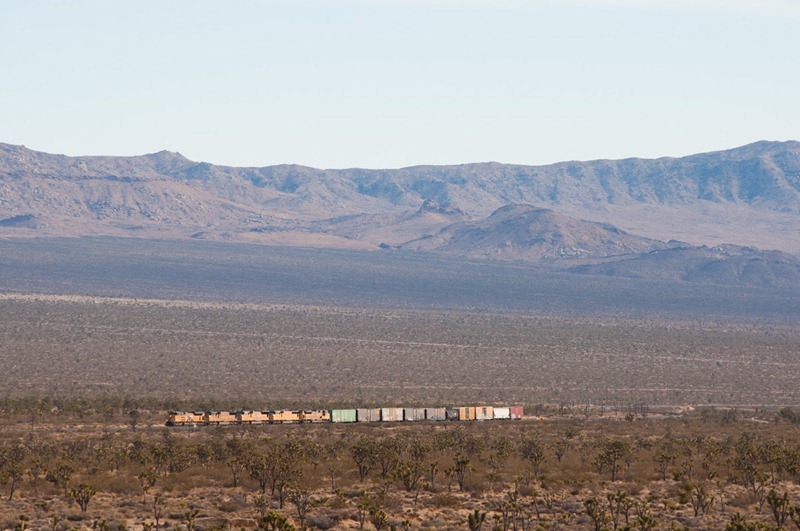 And here he comes around the top of the curve.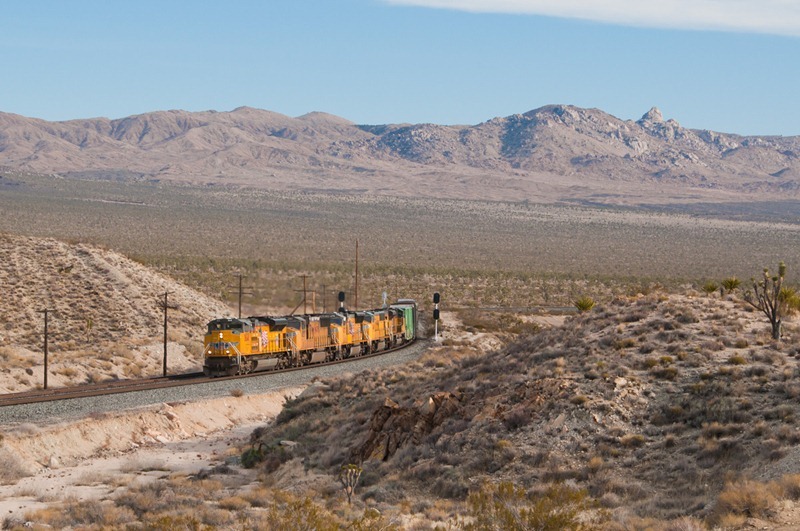 Onwards I went, finding some odd rocks.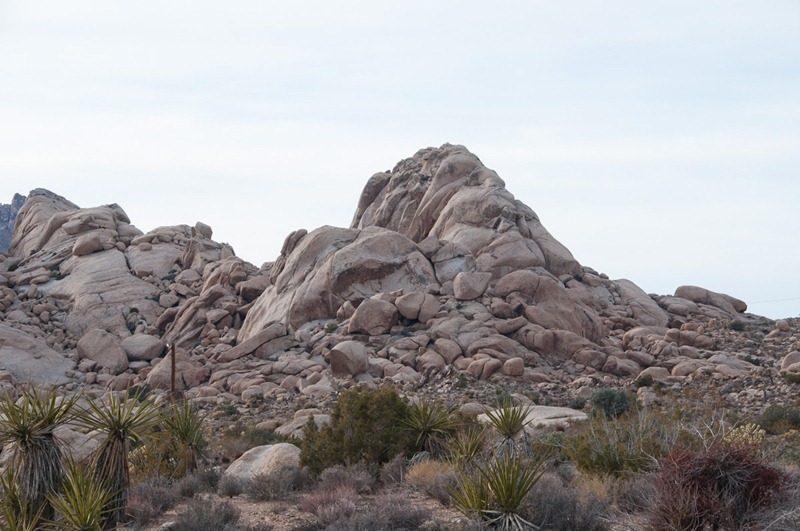 It was starting to get dark and the hills were taking on amazing hues, and the road was getting quite bumpy.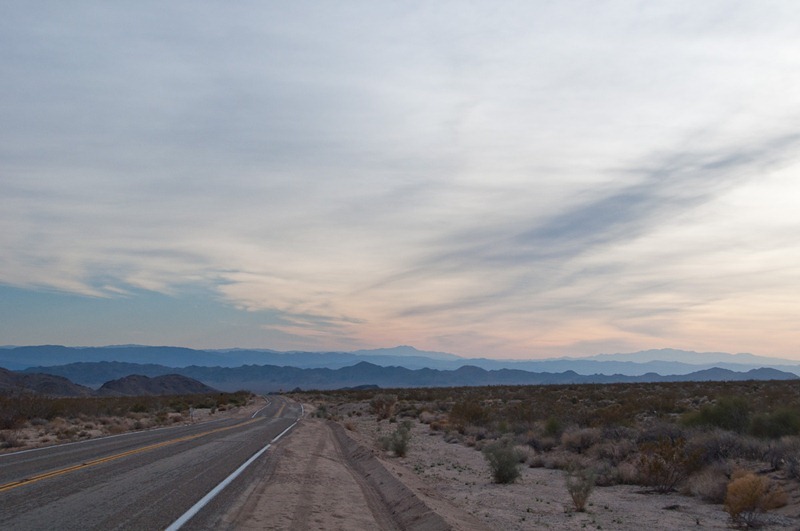 Soon I was at Amboy and onto the old Route 66, still one of my favourite roads.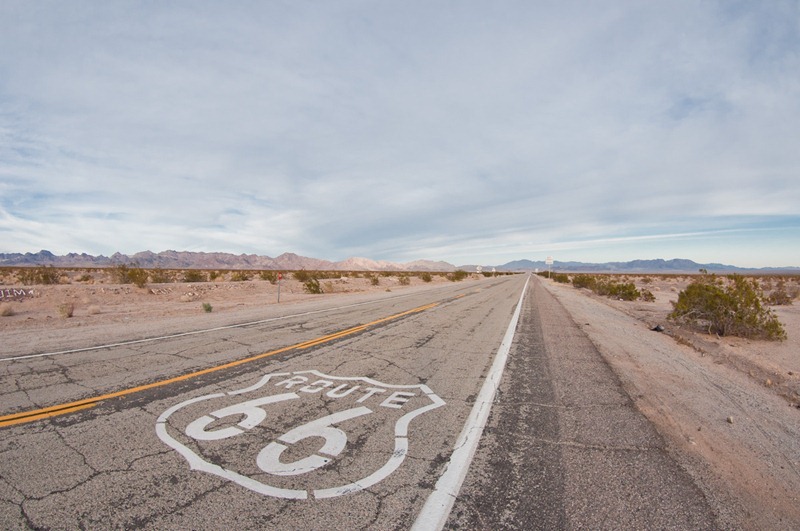 I soon there was a train and 10 minutes later was snapping this in the rapidly fading light.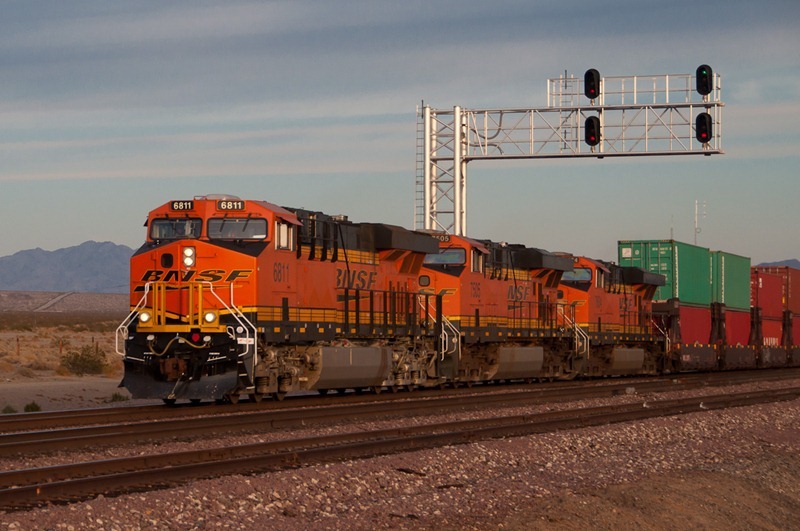 25 minutes later and it was almost dark. The sunset however was amazing, lighting up the sky like fire.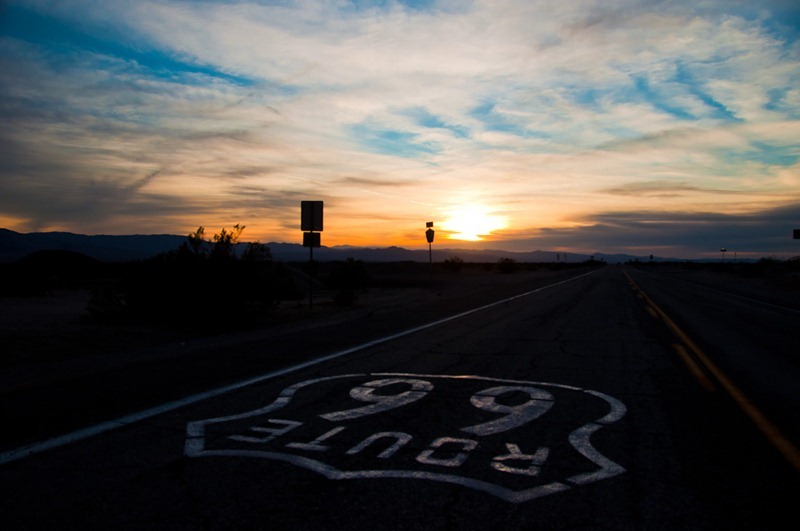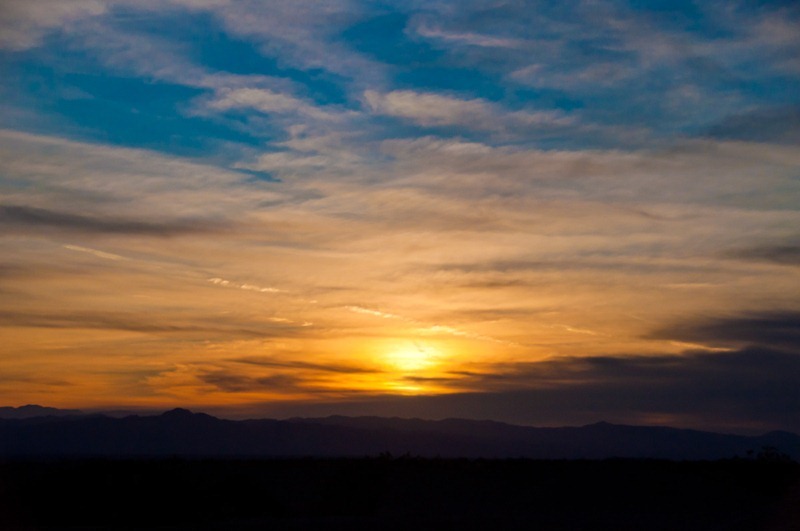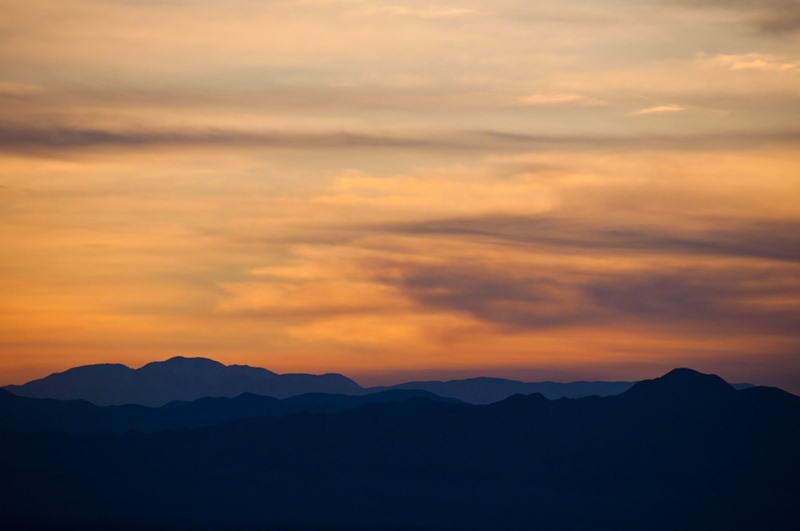 I decided to head for Needles and so hit the road. I pulled into Needles later that night and soon found a motel. The poor old lady who runs it had obviously left her hearing aid behind and we have a very pleasant conversation at the top of our lungs about the room. The room she put me in had terrible wifi reception, however explaining this loudly and slowly to the old lady was tough work but I did eventually get there, despite her "oh, well it should work in room 104, did you type in the right password?" remarks. The new room had great reception but smelled funny; can't win them all I guess.
For dinner I crossed the parking lot and had some lightening fast service at the lcoal chinese place, and a delicious dish of Orange Chicken.
Back at the motel it was nice to crawl into a real bed again and have true running water. That said, it was nice to try sleeping out in the middle of nowhere.